Step 1 - logging in
To enter administration you need to add admin.php to the website's address. If the address is, for example: http://xyz.com/, the administration address is: http://xyz.com/admin.php. On this website there is a login screen. Type in email and password provided by your webmaster.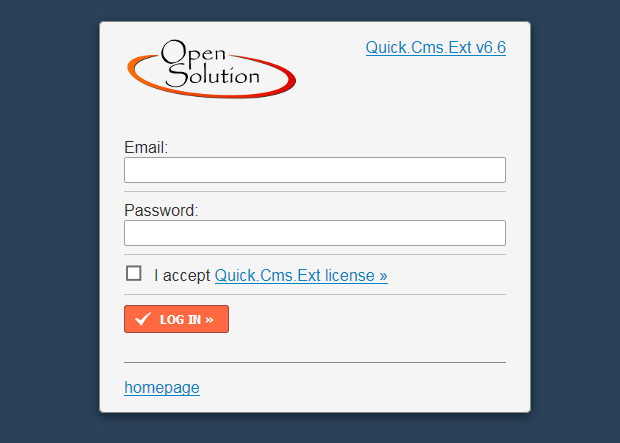 The license acceptance field will be displayed only on the first login.
Address of the administration login page can be changed. If the above address doesn't work, contact your webmaster.
If you can't remember the login data, contact your webmaster.